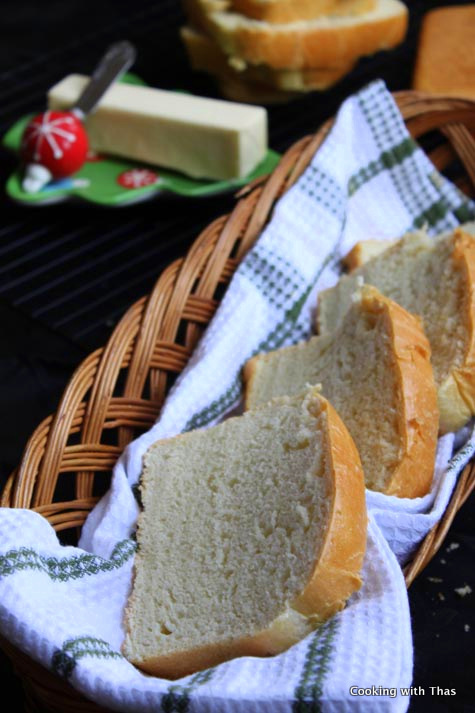 Hands down, the best white bread I've ever made; it did beat the store bought breads…
I am so proud of myself for making this perfect soft white bread which looked and tasted exactly like the store bought or bakery bought ones.  I am patting myself on the back, Well done Thas!
You need to appreciate yourself, respect yourself, more importantly love yourself. By doing so you'll start perceiving life in a beautiful way, everything turns out to be beautiful, you'll turn into a compassionate and better human being. Not that I am perfect; however, everyday I work towards improving myself.
Making bread from scratch had been on my to-do list for so long, I finally was able to check off bread from my list. These days, I seldom buy bread due to my husband's gluten intolerance. Even if I buy bread, I have never managed to finish it all by myself. One of my favorite ways of devouring bread is by smearing it with butter and toasting it. The perfectly toasted and buttered bread tastes just phenomenal and I find it hard to stop devouring.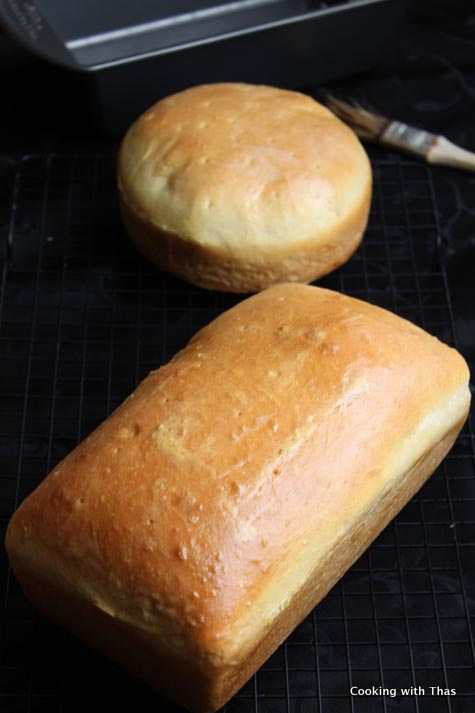 Initially, I was a little intimidated. But trust me, making bread from scratch is one of the easiest. When you see the perfectly baked soft bread you'll tear up. I did tear up when I saw the perfectly risen baked bread, when I sliced the bread, when I felt the texture of the bread and when I took a bite of it. I stood speechless for a few seconds. The next thing I did was sharing the pictures of the bread on my FB page and I did share with my friends as well.
Follow the recipe as it is, I guarantee that you will be amazed by the softness, the texture and the taste of this bread.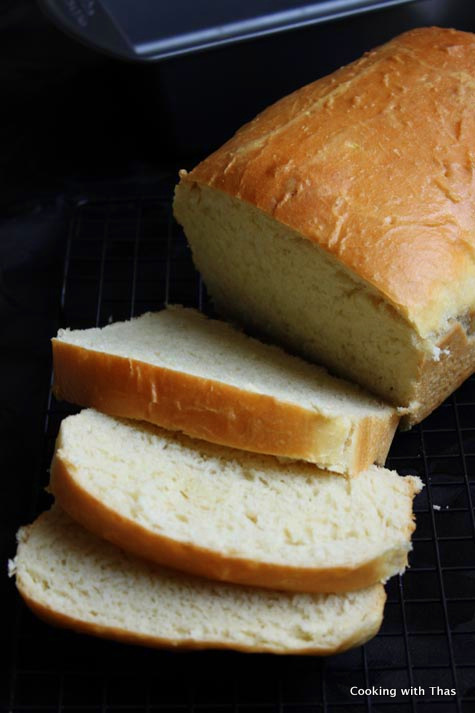 Round Bread baked in a round cake pan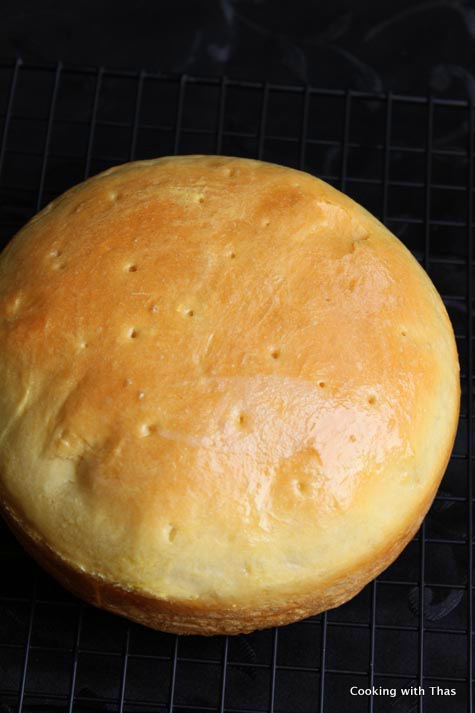 Step by Step Pictures
To see all the 888 recipes published so far, please go to the recipe index.
If you enjoyed this post, subscribe to receive future posts


You can also subscribe via Facebook, Twitter and RSS