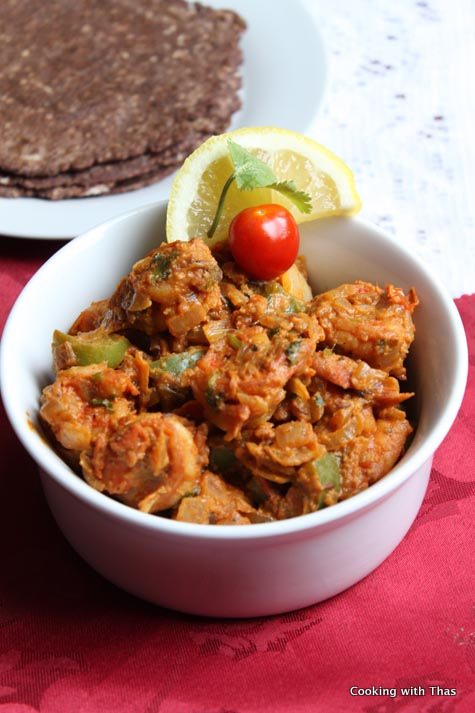 Succulent shrimp tikka masala…
It was a beautiful weekend, weather wise. But I was so sick and stayed home blowing my nose and drinking chukku kaapi. On last Friday I dined at a Thai restaurant and had tom yum goong, it really helped me to open up my senses. Tom yum goong and fiery thai dishes provides me the needed comfort on days when I feel sick. On saturday, I felt a little better and so went ahead and made this delicious shrimp tikka masala.
I had a conflict whether to make chicken tikka masala or shrimp tikka masala. Shrimp being my favorite shell fish, I fell for that. I am glad that I went with shrimp, this has become my favorite dish. This dish was really flavorful, aromatic and absolutely tasted better than restaurant style tikka masalas.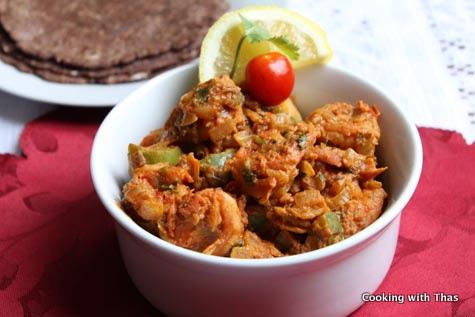 Step by step Pictures
To see all the 888 recipes published so far, please go to the recipe index.
If you enjoyed this post, subscribe to receive future posts


You can also subscribe via Facebook, Twitter and RSS