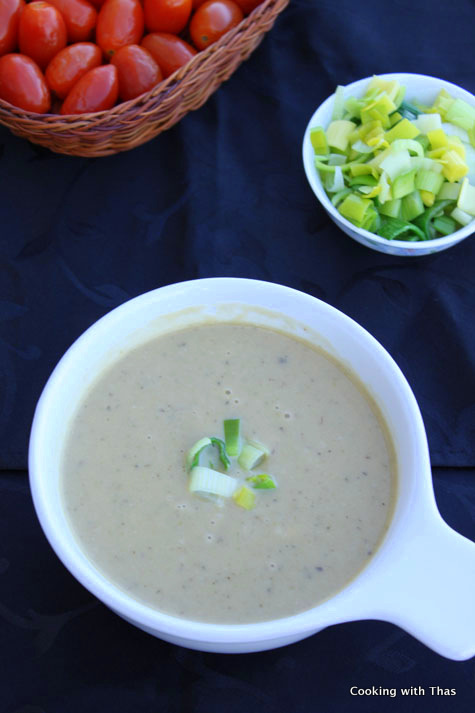 Leeks and potatoes make a delicious soup…
I am so loving this Sunday night as it's a long weekend, it's family day in Canada. Yesterday, we went to the autoshow which took place in Toronto. While living in Chicago, we had never missed any of the autoshow that'd happened since 2006 till 2010. We get to see and feel the latest cars, also in winter it's like a fun event. This year we attended the Toronto autoshow, as soon as we hit the highway it started snowing. The drive to Toronto wasn't that bad. I don't want to talk about the drive back home, it was nothing less than horrible. We literally drove the first 10 miles or so in 2 hours, it was crazy out there. Buses and many cars were seen drifting and was stuck in the snow which paused the entire traffic. I truly wished if I got a turtle back ride, I would have reached home earlier. We stopped for dinner and thought of spending the night in a hotel. As we got out of the restaurant, the blizzard had stopped and the roads were being cleaned up. This encouraged us to resume our drive back home. My hubby drove and I slept off for sometime, I think it was the food I felt so drowsy. After a while, I partially opened my eyes and I was shocked to see my hubby almost dozing off. He needed a break, so I took over and drove as he slept off. I literally kept my eyes opened up so wide to prevent it from closing. I am so glad that we reached home safe, I cannot say the happiness that I had when I saw the bed, I instantly retired under the blanket .
Here is the picture collage of my favorite concept cars from the autoshow 2013.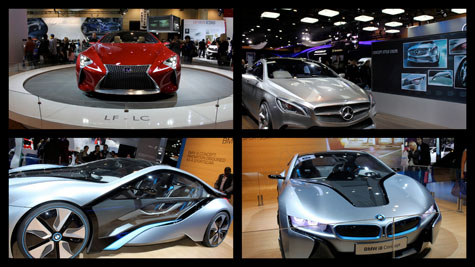 While transiting to the North side of Toronto convention center, I saw the statue of the woodpecker through the glass window, I couldn't help clicking and was reminded of this quote: "Even the woodpecker owes his success to the fact that he uses his head and keeps pecking away until he finishes the job he starts".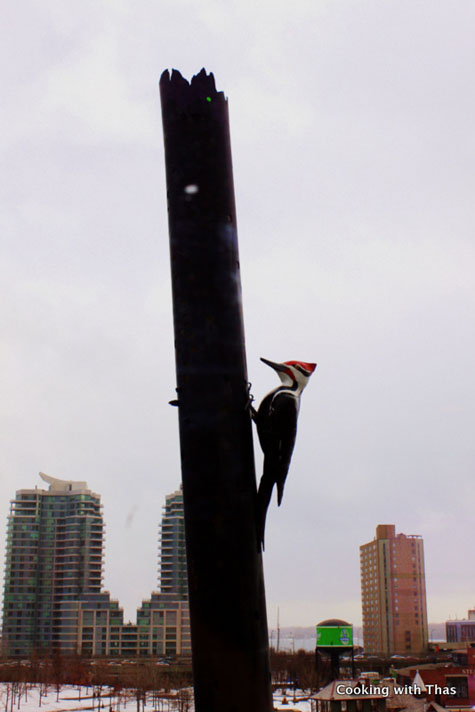 Coming back to the recipe, I'd bought leeks the other day. I made the leeks sit in the refrigerator for a couple of days till I was hit by a good recipe idea.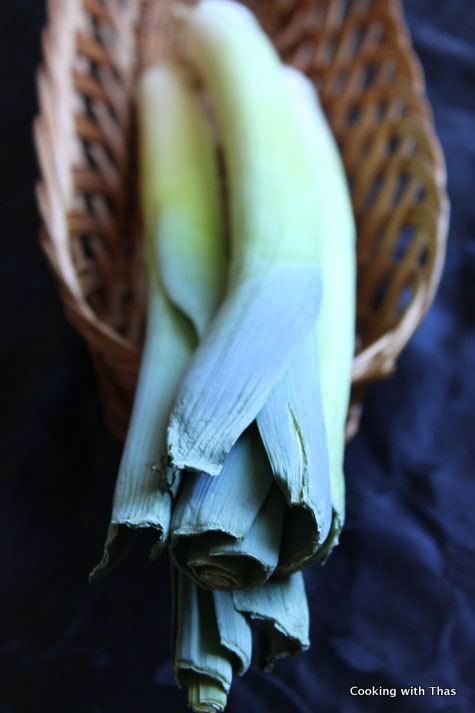 On a freezing day when I was so in need of something to warm me up, the leeks were taken out of the refrigerator. Leeks and potatoes, this combination couldn't go wrong. I made a creamy soup with leeks and potatoes, it tasted so delicious that the next day I bought more leeks to make more of this soup.
Happy Family day!!!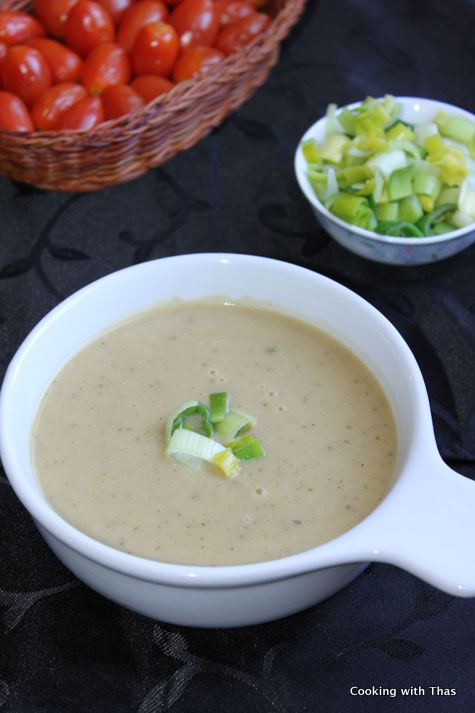 Step by Step Pictures
To see all the 888 recipes published so far, please go to the recipe index.
If you enjoyed this post, subscribe to receive future posts


You can also subscribe via Facebook, Twitter and RSS