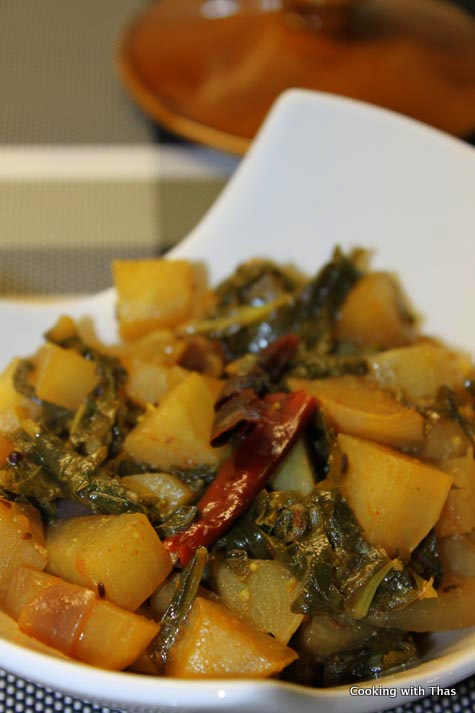 Tangy vegetarian side dish…
Kohlrabi is a common vegetable in Germany, it's also served commonly in Kashmir. It belongs to the cabbage family, hence it tastes similar to cabbage hearts, however the taste is much milder and sweeter. I knew it kohlrabi would make an excellent vegetarian dish. I made a tangy curry with it, even the leaves can be used for making the dish. It's healthy and tasted really good. I am looking forward to making more dishes with kohlrabi like pickle, pulissery etc.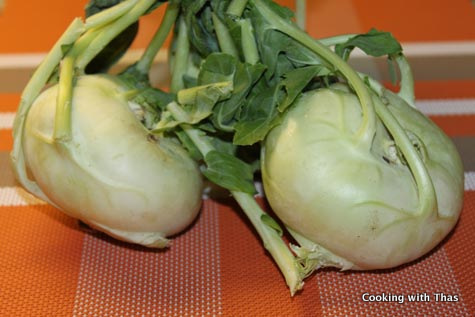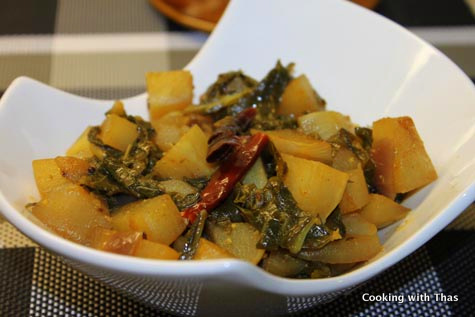 To see all the 888 recipes published so far, please go to the recipe index.
If you enjoyed this post, subscribe to receive future posts


You can also subscribe via Facebook, Twitter and RSS