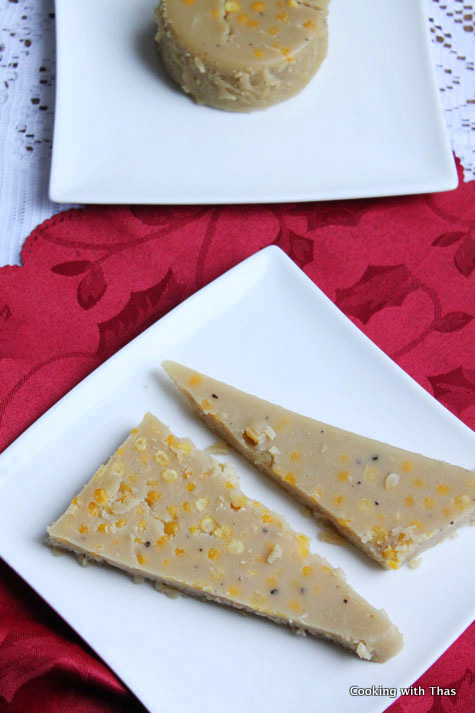 Kinnathappam with a twist, jaggery or brown cane sugar is added instead of granulated sugar…
Remember my kinnathappam post? If you haven't read that post yet, here you go. Kinnathappam is my mom's speciality dessert, I continue to brag that my mom still prevails as the "queen of kinnathappam making". It's a South Indian delicacy, mostly homemade and seldom sold in stores or bakeries. I've heard that these days you can buy homemade kinnathappams sold by some homemakers. In my family, this is one dessert that's made during almost all special occasion.
Last weekend, I had kinnathappam craving and so decided to make it. Since it's gluten free my hubby can enjoy it too, so I was much excited to make it. Well, this time I made a twist: I added brown cane sugar or jaggery instead of adding granulated sugar. Also, I baked the kinnathappam instead of steam cooking it. From the pictures, you could see that I've added cooked chana dal as well to the kinnathappam. It came out excellent, the texture was soft, brown cane sugar or jaggery gave a nice taste to the kinnathappam. Baking this in the oven is much easier than steam cooking over stove top. However, you could always steam cook it too.
I used brown cane sugar instead of jaggery. Jaggery is widely used in South India as a replacement for sugar, it is naturally processed from the sap of sugar cane or palm trees. In Ayurveda it is considered to be "medicinal sugar". Brown cane sugar or Panela is dehydrated cane sugar, to know more about it read this article.
Brown cane sugar, also called as Panela in Mexico: it is dehydrated cane sugar.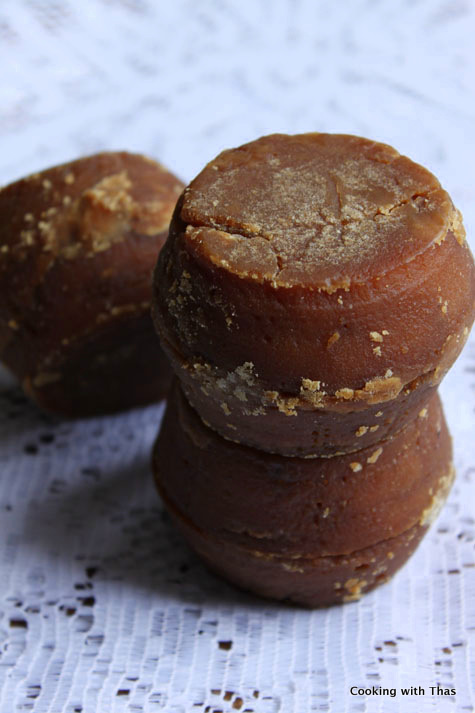 Brown Cane sugar or jaggery Kinnathappam: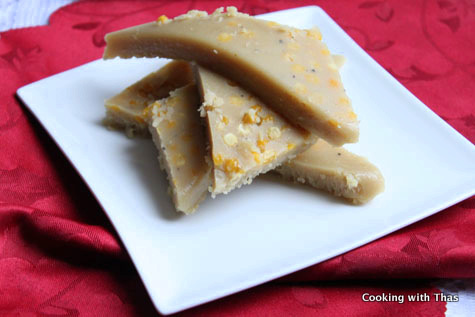 Step by Step Pictures
To see all the 888 recipes published so far, please go to the recipe index.

Thas is the author of Cooking with Thas, a popular food blog with recipes from Indian, American and Fusion Cuisines. She has been blogging since 2009 and been featured in several magazines. Read more...


If you enjoyed this post, subscribe for cooking tips and recipes


You can also subscribe via Facebook, Twitter and RSS