Goat Brain Roast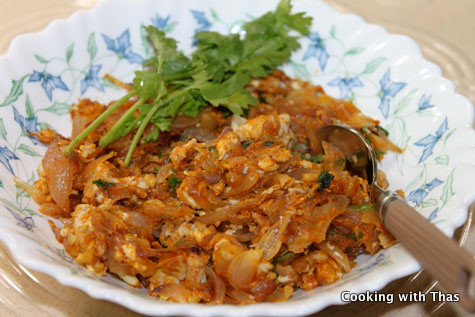 Goat's brain- 1
Small Onion, chopped- 1½ cups
Ginger-Garlic paste- 1 tsp
Green chili, chopped- 2
Garam Masala- ½ tsp
Cilantro, chopped- 1 handful
Oil- 2 tbsp
Chili powder- 3/4 tsp
Turmeric powder- ¼ tsp
Fennel powder- 1 tsp
Salt- to taste
Gently wash the goat's brain under running water and keep aside.
Add the above mentioned ingredients for marination to the brain and spread over it evenly. Keep aside for 5 minutes.
Heat a non-stick pan over medium heat, add oil.
Add small onions and salt, saute till it turns tender.
Add ginger-garlic paste, chopped green chilies and garam masala to the onions and saute for few minutes.
Now, add the marinated brain and cover it with the onions.
Let it cook for few minutes.
Scramble the brain gently using a wooden spoon and combine well with the onion.
Let cook well and stir it constantly to avoid from burning.
Finish it off with chopped cilantro.
Place it in a bowl and serve as a side dish along with chapathis, rice, naan etc.