Tri Color Pudding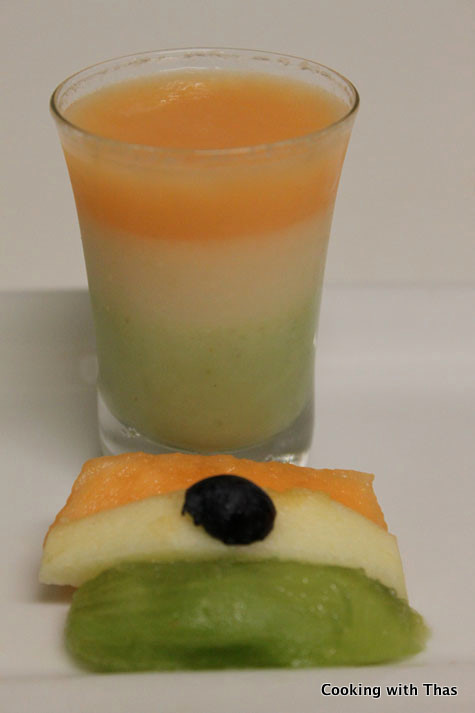 Cantaloupe juice or Carrot juice -1½ cups
Milk- ½ cup
Condensed milk- 4tbsp
Agar-agar strands- 6gm
Place agar-agar strands in 3tbsp water and heat it by constantly stirring to dissolve in water. Strain it to remove any tiny strands present in it.
Blend fresh cantaloupe and strain it to get the juice out of it and keep aside.
Heat milk along with condensed milk.
When the milk comes to a boil, add dissolved agar-agar and mix well.
Remove from the flame, let cool slightly and add the cantaloupe juice to this.
Pour this mixture on top of the white pudding that has already been set in the refrigerator.
Again, keep this in the refrigerator for further setting.
After the pudding has set well, cut into different shapes and serve.