Tri Color Pudding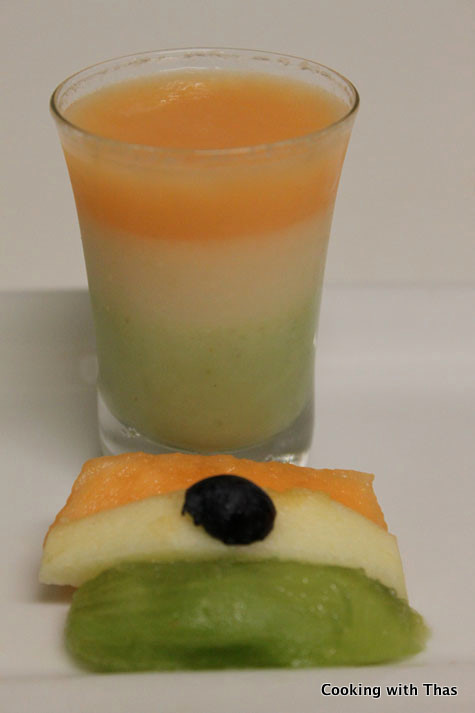 Apple-2
Almonds-1/4 cup
Milk-1½ cups
Vanilla extract- 1tsp
Condensed milk-4 tbsp or according to your needs
Agar-agar strands-6gm
Place agar-agar strands in 3tbsp water and heat it by constantly stirring to dissolve in water. Strain it to remove any tiny strands present in it.
Blend apple and almonds together into a fine paste by adding little water.
In a saucepan, heat the milk along with condensed milk and vanilla extract.
When the milk comes to a boil, add the melted agar-agar to it and combine well.
Remove from the flame and when it's slightly cooled, add apple-almond puree to it and combine well.
Slowly pour this mixture on top of the green pudding that has already been set in the refrigerator.
Let it cool and place in the refrigerator for further setting.