Almond Saffron Milk- Badam Milk Recipe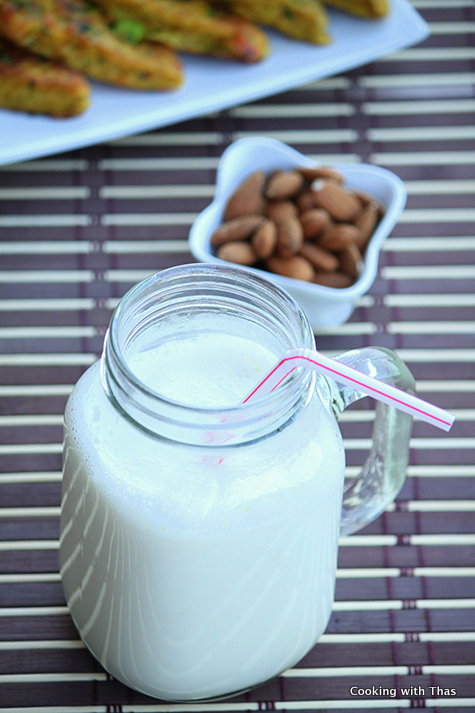 Raw Almonds- 15 (unsalted)
Milk- 2 cups
Saffron strands- 2 pinches
Ground Cardamom- ¼ tsp (optional)
Sweetened Condensed milk- ½ cup ( or add sugar or honey)
Soak the saffron strands in 1 tbsp water for 5 minutes.
Soak the almonds in hot water for 30 minutes.
After soaking, peel off the skin.
Grind the peeled almonds with ¼ cup milk to a smooth paste.
Place a saucepan over medium heat, add 1¾ cups milk, let the milk boil.
Add ground almond paste, condensed milk, ground cardamom and saffron water. Lower the heat and simmer for 5 minutes, make sure to stir every 1 minute.
Remove the pan from the heat, let cool down.
Chill the almond milk in the refrigerator for 1 to 2 hours.
Pour in tall glasses, garnish with chopped almonds and enjoy.