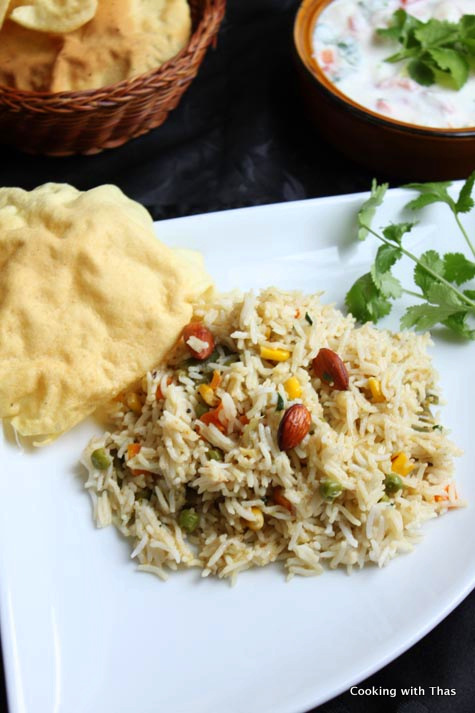 This is my all time favorite vegetable biryani as it's my mom's recipe…
I cannot think or not yet ready to try another vegetable biryani recipe as I cannot get over with the taste of this one. I seldom make veggie biryani as my man is a hard core non-veg

To satisfy him I always have to make some non-veg dishes to accompany with the veggie dishes. The other day, I didn't have any meat in my freezer and so I went with veggie biryani. I did see a frown on my hubby's face so I also made fried king fish for him which put a smile on his face. Look at those fried king fish, yum!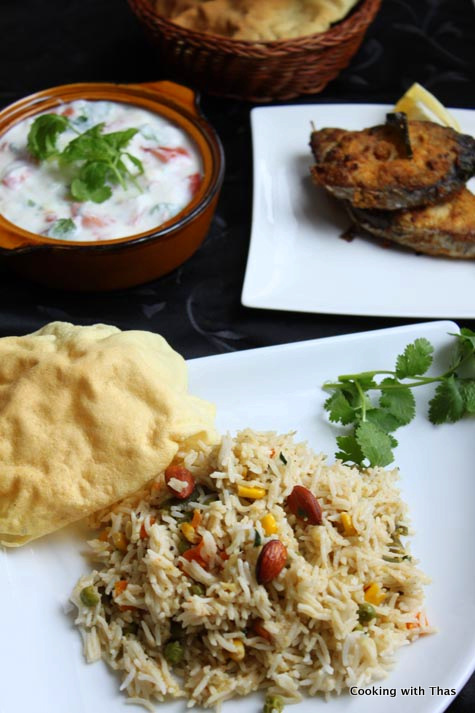 If you are someone who makes non-veg biryani often, then you would know how easy it is to make veggie biryani. We don't have to deal with the meat nor with the marination and frying part as well. Veggie biryani can be made in a breeze, if you have a pressure cooker it's much more easier as you just have to put all the veggies into the cooker and cook them, after that combine the veggie masala with the cooked basmati rice, garnish with raisins/nuts/fried onions etc.
I had frozen mixed veggies in my freezer so I used those for making the veggie masala, that made my work much more easier. Without much effort, I made this delicious and finger liking biryani. Served with yogurt raita and pappad.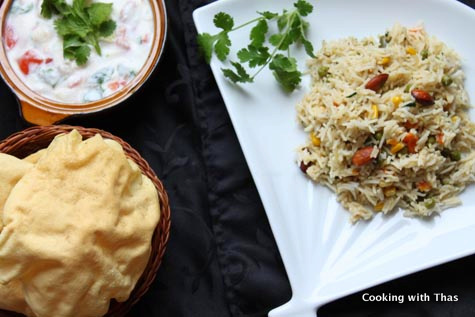 To see all the 888 recipes published so far, please go to the recipe index.
If you enjoyed this post, subscribe to receive future posts


You can also subscribe via Facebook, Twitter and RSS